Philanthropic Activity of Sansthan in various fields
..................................................................................................................................................................................................................................................
Sansthan's contribution in Spiritual Field
Shri Gajanan Maharaj of Shegaon is one of most important name in the galaxy of Saints.Shree not only revived spiritual ideology but also enabled the common people in material world to follow the path of spirituality. Through his incarnated life, he miraculously proved the supreme power of Almighty and persuaded the masses to spend time in 'Harinam' through Wari and Dindi. By associating the common people with spirituality, Shree had shown them the path to make life more meaningful.
Keeping this noble mission of Shree in mind, Sansthan had been doing the work in spiritual field. Sansthan is not only vigilant to preserve and promote 'Warkari Sampraday' but it produces many Warkaris of the future through the incomparable curriculum of Sansthan's. Warkari Shikshan Sanstha. The sincere efforts and planning in this regards has given fruitful result to Sansthan's contribution in spiritual field.

Sansthan's work in spiritual field has following features.

Warkari Shikshan Santha

Palkhi Sohala/ Religious rituals in Sansthan

Distribution of Bhajani Sahitya (Spiritual Musical instruments)

Training for Warkari

Religious and Spiritual Workshops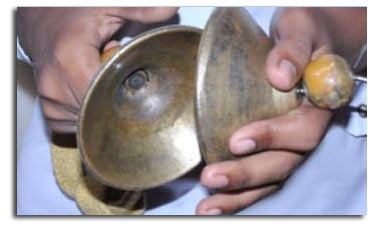 Warkari Shikshan Sanstha

Shri Gajanan Maharaj Sansthan's Warkari Shikshan Santha was established in 1967 by the honable and noted personality in this field- Hari Bhakta Parayan Shri. Mamasaheb Dandekar.

Aims and objectives:-
• To spread and promote philosophy of Saints.
• To promote moral and ethical education on the society.
• To persuade the society to Bhagawat Bhakti (Faith and devotion to God and religion).
• To kindly patriotism and respect for mother tongue.
• To inculcate good qualities and free the people from bad habits.
• To promote virtues and fraternity.
• To give contribution of Warkaris for social welfare through Pravachan and Kirtan.
Eligibilities for Admission: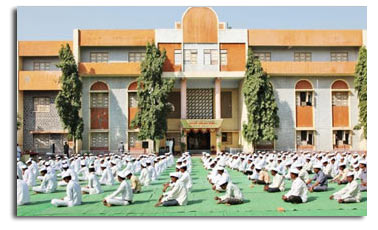 • For the age group 14 to 20 years.
• education - 8th to 10th class pass.
• Period of Admission: April to May (Every year), After Shri Ram Navami Utsav.
• The candidate should be from well - cultured family, having great interest in spirituality.
• He should have a good moral conduct.
Accommodation, Food and Uniform:-
Sansthan provides accommodation, Food, Uniform, Granth, Stationary etc free of cost to the admitted candidates.
Curriculum and Duration:-
The curriculum of Warkari Shikshan Sanstha is of 4 Years which consist of -
| | |
| --- | --- |
| · tTo study and learn by heart - Sant Wangmaya (Saintly Laterature) | · Shri Dnyaneshwari |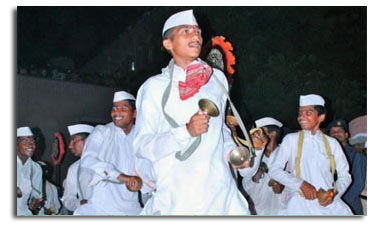 A systematic education and training in all above areas is given. The vocational training is also given side by side as a source for earning for Warkaries for future life.

Adhyapak varg:
The well trained 10 teachers are deputed in this regard.

Examination pattern:
Bi-annual two examinations are conducted every year. After successful completion of 4 years course, the candidates are awarded certificates from Sanstha.