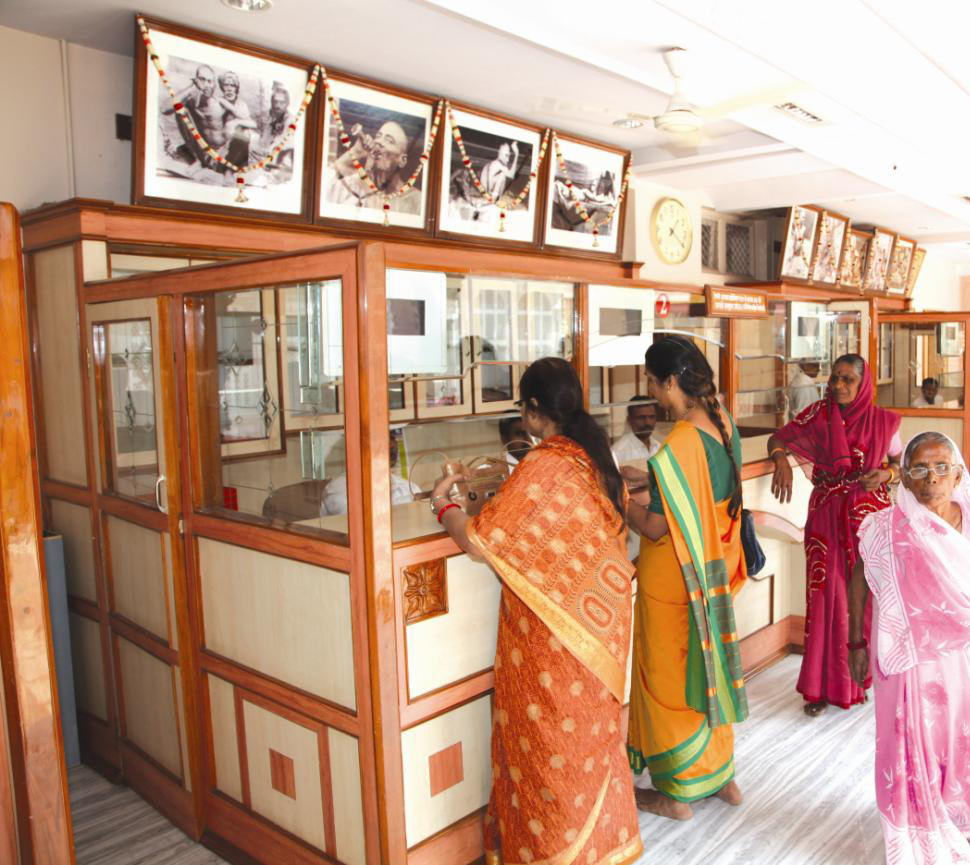 The donation given by deotees is received here round the clock.The 1/10th part of the donation is given to devotees by Shri Sansthan in the form of Prasad which includes Ladu, Shawl, Uparana or cloth, Saree etc. The donation in form of golden and silver ornaments obtain in donation-boxes are used for preparing Shree's Padukas which are later distributed to devotees as Prasad. The donation given to Shree Sansthan is exempted under the Income Tax rule 80 G of 1961. Even the donations are also accepted either in the form of Demanad Draft, Cheque, Swipe. The cloths or other things donated by the devotees are neither auctioned nor sold.
The separate donation boxed and Hundis (large donation pots) are kept in Shree's Mandir to facilitate the devotees who willingly wish to donate. The devotees donate as per their capacity and the solemn pledge.
On every Friday, the Sansthan's trustees open the donation boxes in the presence of 2 devotees from other towns and the volunteers. The different currency notes, coins, valuable offerings are later sorted out.
The donated golden and silver ornaments are weighed and recorded in the register with signature of trustees, devotees and volunteers. The details of the donations are reflected on the boards for public information.